PROFESSIONAL MICROBIAL CONTROL SERVICE FOR YOUR HOME
JOIN THE FIGHT AGAINST THE INVISIBLE ENEMY
Protect yourself and your loved ones with our bacteria and virus-killing sanitization and disinfection service.  
JOIN THE FIGHT AGAINST THE INVISIBLE ENEMY
Protect yourself and your loved ones with our bacteria and virus-killing misting service.
BENEFITS OF MICROBIAL CONTROL FOR YOUR HOME

10X MORE EFFECTIVE COMPARED TO NORMAL DISINFECTANT WIPING
Our wiping and misting procedures ensure all surfaces, especially the high-touch and high-risk areas (i.e. door handle, table) in your home are properly sanitized and disinfected at least twice in one session. Our service is done with ease and with double the effectiveness compared to the everyday wiping.

PREVENTS TRANSMISSION OF DISEASES AND INFECTION
You may be bringing illness-causing bacterias and viruses from being in unsanitized public spaces to your home. The sanitization and disinfection service prevents cross-contamination and massive outbreaks of COVID-19, flu, etc. by killing 99.9% of dangerous microorganisms in your home.

HEALTHIER AND HAPPIER HOME ENVIRONMENT
Disinfecting your home gives you and your loved ones peace of mind, knowing that your residential area is free of dangerous bacterias and viruses. Our service ensures safety and good health for young children and immuno-compromised people in your home.
WHAT'S INCLUDED IN OUR SERVICE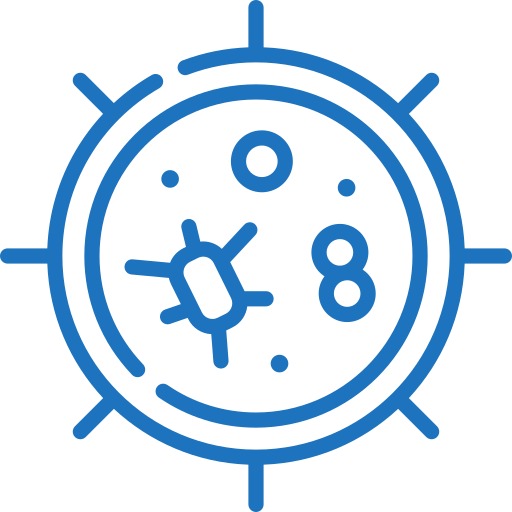 ATP Bacterial Count Test*
*Additional charges may apply

Certification of sanitization


Free Disinfectant


OUR DISINFECTANTS AND SANITIZERS ARE APPROVED BY

OUR MICROBIAL CONTROL SERVICE FOLLOWS GUIDELINES SET BY
Prices are inclusive of 6% Sales & Service Tax.
*Minimum price of RM150 for every session
*Additional traveling charge for location exceeding 20KM from our HQ
*Additional charge of RM 150 will apply for subsequent floors
APARTMENT / CONDO / SINGLE STOREY TERRACE
800 - 1,300 SQFT
DOUBLE STOREY TERRACE / SINGLE STOREY SEMI-D
3,000 - 5,000 SQFT
DOUBLE STOREY SEMI-D
5,000 - 9,000 SQFT
BUNGALOW
9,000 - 18,000 SQFT
APARTMENT / CONDO / SINGLE STOREY TERRACE
800 - 1,300 SQFT
DOUBLE STOREY TERRACE / SINGLE STOREY SEMI-D
3,000 - 5,000 SQFT
DOUBLE STOREY SEMI-D
5,000 - 9,000 SQFT
BUNGALOW
9,000 - 18,000 SQFT
COMPREHENSIVE (MISTING & WIPING)
*Additional charge of RM 300 will apply for subsequent floors
APARTMENT / CONDO / SINGLE STOREY TERRACE
800 - 1,300 SQFT
DOUBLE STOREY TERRACE / SINGLE STOREY SEMI-D
3,000 - 5,000 SQFT
DOUBLE STOREY SEMI-D
5,000 - 9,000 SQFT
BUNGALOW
9,000 - 18,000 SQFT
APARTMENT / CONDO / SINGLE STOREY TERRACE
800 - 1,300 SQFT
DOUBLE STOREY TERRACE / SINGLE STOREY SEMI-D
3,000 - 5,000 SQFT
DOUBLE STOREY SEMI-D
5,000 - 9,000 SQFT
BUNGALOW
9,000 - 18,000 SQFT
PROTECT YOUR FAMILY'S HEALTH AND SAFETY