PROFESSIONAL MICROBIAL CONTROL SERVICE FOR YOUR OFFICE & WORKSPACE
JOIN THE FIGHT AGAINST THE INVISIBLE ENEMY
Protect your employees and visiting customers with our bacteria and virus-killing sanitizing and disinfecting service.  
TRUSTED BY OVER 500 CORPORATE CLIENTS IN THE PAST 4 YEARS

BENEFITS OF MICROBIAL CONTROL FOR YOUR BUSINESS

EFFECTIVELY DISINFECT HIGH-TOUCH AND HIGH-RISK AREAS
Our wiping and misting procedures ensure all surfaces, especially the high-touch and high-risk areas (i.e. door handle, keyboard) in your workspace are properly sanitized and disinfected at least twice in one session. Our service is done with ease and with double the effectiveness compared to the everyday wiping done by your housekeeping staff.

PREVENTS TRANSMISSION OF DISEASES AND INFECTION​
You may be bringing illness-causing bacterias and viruses from being in unsanitized public spaces to your office. The microbial control service helps you, your employees and clients in staying healthy by minimizing the risk of cross-contaminations, and outbreaks of COVID-19, flu, etc. through lowering the amount of microbes in your office space.

BOOSTS EMPLOYEE PRODUCTIVITY AND BUILDS CUSTOMERS' TRUST
By sanitizing your whole business premise, you are giving your employees and customers peace of mind that they are in a safe and healthy environment. This can help empower your staff to meet their assigned KPIs and take less sick days, and encourage trust within your customers to conduct business with your organization.
OUR MICROBIAL CONTROL AND SANITIZATION PROCESS
WHAT'S INCLUDED IN OUR SERVICE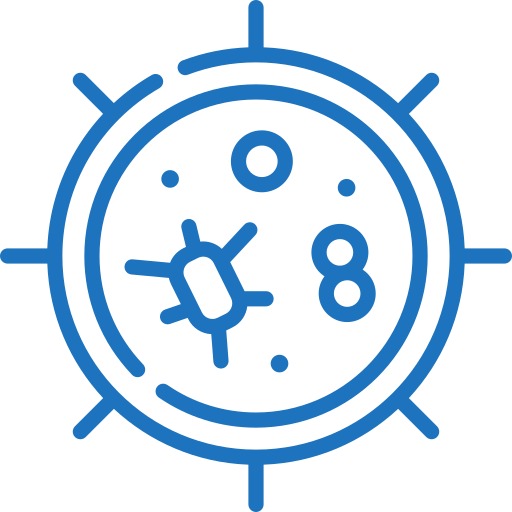 ATP Bacterial Count Test*
*Additional charges may apply

Certification of sanitization


Free Disinfectant


OUR DISINFECTANTS AND SANITIZERS ARE APPROVED BY

OUR MICROBIAL MISTING FOLLOWS GUIDELINES SET BY
OUR MICROBIAL CONTROL SERVICE GIVES YOUR EMPLOYEES AND CUSTOMERS PEACE OF MIND