Taharah COVID-19: A Collaboration with Muslim Volunteer Malaysia
"Taharah" is Arabic for clean or pure. In Islam, cleanliness is the basis of a Muslim's Iman or faith. Understanding the importance of a clean environment, especially in this current pandemic situation, we saw many mosques struggle to sanitize their premise. Hence, the idea of Taharah Covid-19 is born. This program aims to provide free of charge sanitization service for Islamic religious spaces that lack the funds.
After months of planning, this August, CleanHero and Muslim Volunteer Malaysia (MVM) got the ball running. MVM is an NGO dedicated to improving the economy, health, and educational aspects of those in need. They have a wide range of volunteering and donation programs for low-income, disaster-affected, and war-torn communities.  
Together, MVM and CleanHero have worked side by side to ensure a clean and healthy prayer spaces. This initiative is also made possible with the help of the Jabatan Agama Islam Selangor (JAIS) & Jabatan Agama Islam Wilayah Persekutuan (JAWI). 
Spread the COVID-19 Awareness, Not the Disease
Taharah Covid-19 is an initiative that supports the Malaysian Ministry of Health and the World Health Organization. Through our program, we are spreading community awareness about COVID-19 and sanitization.
The Standard Operating Procedures (SOP) set by the government requires frequent sanitization for mosques and surau. Our microbial control & sanitization service significantly reduces the size of the microbial population. However, we don't guarantee the effect will last for any amount of time.
Therefore, CleanHero also provides high-level disinfectant (HLD) and hand sanitizers. As bacteria can grow everywhere, the person in charge of the mosque must instruct their in-house cleaning crew to wipe the high-touch surfaces every day with the HLD. Moreover, with our hand sanitizers, mosques' officials should make them available for mosque-goers. These practices can help maintain the microbial population to a health-acceptable rate.
Other SOPs include only a third of the premise's capacity allowed at one time, social distancing, temperature checks, and MySejahtera check-ins. If you're going to any mosque, please follow the SOPs. It is up to all individuals to take up risk-minimization actions. For more details on the SOPs, refer here.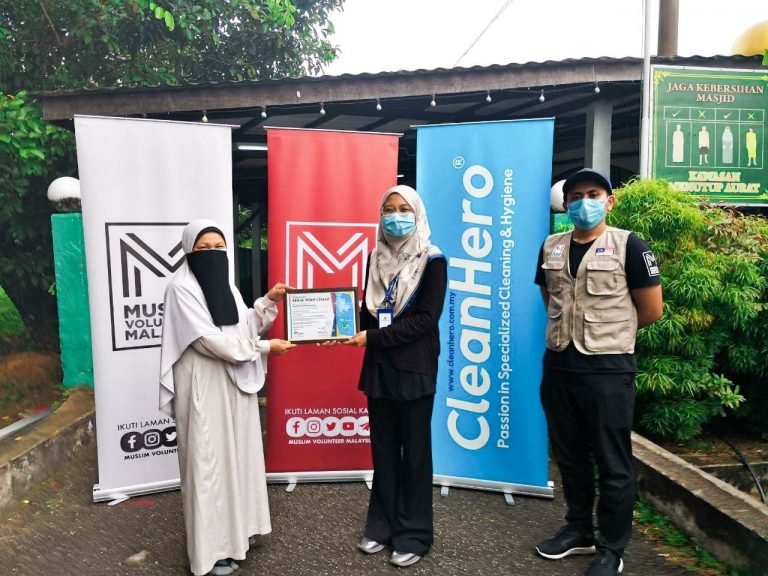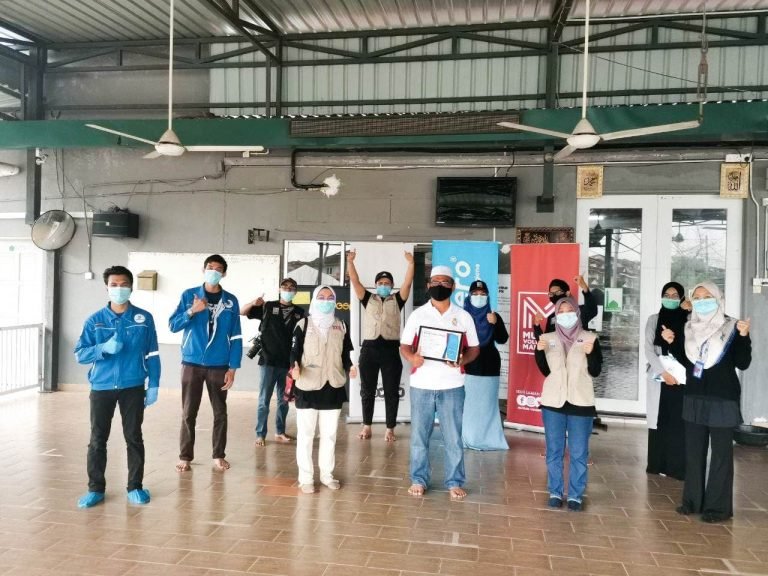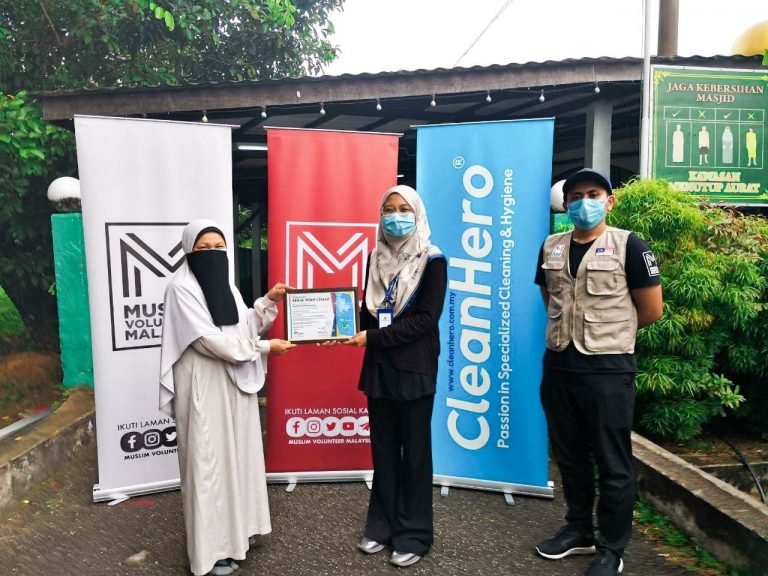 As of November 2020, we have successfully raised over RM94k. With this amount, we've sanitized at least one hundred mosques and surau.
We want to express our sincerest gratitude to everyone that has donated and shared the donation link. Without the help of our community, these mosques would not have been sanitized otherwise.
For those that have not donated, we are still accepting monetary donations until December 31, 2020. Sanitizing one mosque requires RM750. However, you may donate in any amount of your choice. RM1 or RM1,000, your contribution is priceless. Discount vouchers for CleanHero's services are available for donations of at least RM50. 
For those that are not able to donate, please share this blog post and the donation link with your friends and family.
More details on how you can donate can be found here: https://donation.mvm.org.my/donations/taharah-covid-19-sanitasi-masjid-dan-surau/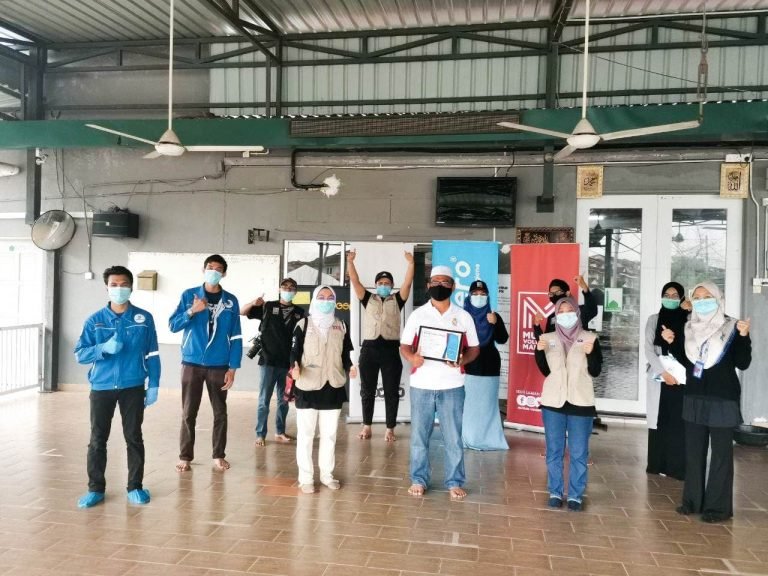 Collaboration Opportunities
As a business, we recognize the importance of partnerships and collaborations to reach a common goal. If your organization, not-for-profit or for-profit, is interested to collaborate with us on any project, please reach out to us.
Email: [email protected]
Call: 016-3904376
For more information on why you should collaborate with us, check out our collaboration page.